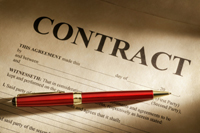 We handle business matters from choosing the appropriate entity for a business startup to handling corporate documents, contracts, disputes, and employment matters throughout the life of your business. We will help you manage the risks and deal with the legal issues that are a part of a thriving, growing business.

Business Law Areas of Expertise
Setting up a new business requires an ability to see the big picture, envision the future, and, at the same time, focus on a myriad of details can advise and guide you through this process.
If you need a business setup lawyer who is available for big and small issues, who cares about the success of your enterprise, and who has in-depth experience in business matters from contracts to risk management and litigation, contact our business formation law firm.
Choosing a business entity: The right business entity selection will give your new business a solid foundation for growth. The optimum entity for your business depends on the nature of your business, your objectives and goals, the people involved, and the risks involved. The most frequent entities recommended for Colorado businesses are an LLC (limited liability company), a corporation, or a partnership. Other available entities include sole practitioner, LLP (limited liability partnership), small business S corporations, traditional business C corporations, family closed corporations, and nonprofit corporations. We can help decide which is the right entity for you.
Setting up operations: Your new business needs corporate by-laws for corporate governance, policies and procedures, and related documents. Our business startup law firm can help you establish the legal foundation for your operations.
Providing for the on-going health of the company: Every new business should have competent legal and accounting counsel. We are proud of our long-term relationships with businesses that we once knew as startups. We know corporate law well, and we can continue to help you with the on-going legal matters your business faces.
If you are incorporating a business in Colorado, if you require partnership agreements or shareholder agreements, if you want a lawyer who can advise you on every area of business law, contact us today.
Experienced corporate attorneys know about the intricacies of business management, development, and legal formalities. From business formation to establishing a direction, it is important that corporations have the support and assistance of knowledgeable legal professionals. We are ready and able to assist your corporation with all of your legal needs.
Contact the office of the Colorado corporate lawyers of Scott Oliver Law today at 303.485.0002 to speak with an experienced attorney about your corporation's needs and interests.
If you are a business owner it is important that you have the assistance and support of professionals who can help you protect your interests and further your goals. We have experience working with a wide variety of clients with unique needs. Some corporate law matters we assist with include the following:
Corporate By-Laws — Corporate by-laws govern how your business will be run, laying down important ground rules and establishing the most important operational rules your company has. Because of how vital these by-laws are to your company and the way it does business, it is important that they are clear and well-drawn-up.We are experienced in handling all aspects of by-law creation. We may be able to help you draft the rules you need to plan for day-to-day operation, corporate succession, parliamentary authority, and more. To discuss your corporate needs with our discrete Colorado by-laws attorneys, please contact us today.

How We Can Help — We understand how important the workings of your corporation are to you. We respect the amount of time and effort that has gone into the formation of your business, and we can assist you in the drafting of by-laws to establish:

Members of the company
Officers of the company
Meetings organization
The executive board
Parliamentary authority
Rules for amending the by-laws

If you are considering crafting by-laws for your corporation, we, can help you to establish rules for governance that are suited to your needs.

Minutes of the Board — When taking part in the leadership of a corporation it is important that you are aware of the policies, laws, and regulations that exist to guide and restrict your business decisions and actions. These laws require compliance in a variety of activities, such as mergers and acquisitions or even keeping minutes of board meetings. While the task of compliance can seem daunting, it is important you are aware of your options for assistance.Having the support of an experienced corporate attorney can help you comply with regulations and protect yourself should your practices ever be questioned or put under review.

Steps for Keeping Minutes — Keeping minutes of your board meetings is not only a good practice for reference needs, but it also is needed for compliance with documentation requirements and it can help you follow the legal formality and observance requirements that apply to your organization. Legally speaking, it is important to remember the following:

Minutes should have information on the date, time, and location of the meeting as well as who was in attendance
The minutes should contain an outline and description of what was discussed and what decisions were made, and who they were introduced by
These minutes must be approved by the board for their accuracy of information

These are some of the most basic steps typically required by law for proper observance of regulations applying to corporations and board meetings.

Long-Term Risk Assessment — Starting or running a corporation requires a very serious investment of time, effort, and possibly even finances. Because of this, it is important that the decisions you make are carefully planned and thought out.
Having the assistance of experienced risk assessment lawyers will not only help you make the best choices for your organization, but it will also help you comply with legal standards that should be influencing your decisions and actions.

Decisions Benefitting from Long Term Assessment — The following types of decisions and corporate actions can benefit from legal input by one of our attorneys:
Expansions
Branding changes
Product development or discontinuation
Board expansions

These are some of the many decisions and choices that should be carefully considered before any action is taken. We understand that if you are a member or leader of a corporation, your decisions must be made with care, and we are ready to help.

Shareholder Meetings — Managing a corporation can be a very complex and difficult process. Not only must you continuously act in accordance with the interests and goals of the investors, shareholders and other leaders in mind, but you must do so while acting in accordance with business law. This is certainly the case with operating productive and effective shareholder meetings.

We can give you the support and assistance you need to effectively organize and manage your shareholder meetings in compliance with business law.

Legal Assistance with Shareholder Meetings — If you are organizing the shareholder meeting for your corporation, you could benefit from legal assistance. We may be able to help you with the following:

Determining if your corporate bylaws or constitution specifically dictate when the meeting should take place
Ensuring that you are complying with local corporate law by who you invite to your shareholder meetings and how often you are hosting the events
Determining what important decisions will be made at the meeting and how those decisions comply with the bylaws and local statutes concerning corporation operation
Ensuring the minutes for the meeting are being kept in compliance with legal mandates
Having an experienced legal professional on your side can help you with the above processes so you can better focus on the meeting itself rather than compliance issues related to it. If you are considering any of the above actions, it is important that you have the assistance of an experienced legal team who will look out for your best interests and needs.
We have the legal experience and business knowledge to write and review any and every contract your business requires. We have helped clients in drafting and negotiating contracts for business large and small.
Our business law firm also has substantial experience representing both plaintiffs and defendants in contract dispute litigation. Contact us today if you need thorough, meticulous legal service to help with any contracts, including:
Employment contracts
Joint venture agreements
Shareholder agreements
Operating agreements
Partnership agreements
Licensing agreements
Distribution agreements
Confidentiality agreements
Non-competition and non-disclosure agreements
Business assets purchase and sale agreements
Trade secrets agreements
Franchise agreements
Professional services contracts
Premises and equipment leases
We will negotiate and draft your contract to ensure your interests are secured and protected. We will also pursue or defend a breach of contract case in which you are involved as either a plaintiff or a defendant. If you need legal representation for a breach of contract, or need to ensure that your interests are protected in a contract you are about to sign, contact us today.
We offer highly professional litigation services usually found in larger firms, while offering personal attention to your business and you.
We are prepared to take your matter to court to fight for the best outcome. We also work with your business to determine preventive measures. Careful corporate governance, close review of contracts, effective policies and procedures, and attention to risk management can help your company avoid the stress and expense of litigation.
When commercial litigation becomes necessary, you can be confident of our absolute dedication to providing excellent litigation services and results. Through our accomplished lawyers and a highly knowledgeable support staff, we offer our clients all the proficiency in law and access to legal resources of a larger litigation firm at the competitive prices of a smaller law firm.
We have experience and success in litigating and defending such business matters as:
Breach of contract and other contract disputes —Signing contracts is one of the most important facets of running a business. These binding documents are designed to give assurance to all parties involved that an agreement has been reached and will be beneficial for everyone involved.
Sadly, there are times when those you enter into a contract with will not act with care or consideration. Breached contracts are bad business and they can negatively impact your operations and success. If you have been harmed by a breached contract, we may be able to help.

Types of Breached Contracts — When operating a business, there are a number of varying contracts which you are likely to enter. Any of these can be breached when those you are working with act negligently. Some common examples of this include:

Not delivering goods or items within the contracted timeline
Failing to honor a contracted partnership
Quality or quantity of goods is not what was agreed upon
Contractors not performing the agreed to duties or refusing to finish out their contracts
Property contract disputes, such as leases cut short in violation of the terms agreed to by tenant and landlord

We understand the above can be devastating to your company. When the entity you are working with violated the agreement you have reached, you have a right to seek damages for the negative results of that breach.

Failure to deliver goods — Operating a business can be a very stressful experience. This is especially true when you are faced with a violation of business agreements, such as the failure to abide by an agreement to deliver goods. Whether you are filing an infraction claim or you have been accused yourself, it can be difficult to know what steps to take next to protect your company's interests.Having the support of an experienced business attorney can help you better protect your interests and rights when navigating these difficult business complications. We may be able to help you. Contact our office today to learn more about your legal rights and options from a compassionate professional.

Failure to Deliver Goods Damages — When you enter into a sales or delivery contract with another party, they are legally obligated to uphold the agreements reached in that document. When they do not, you may suffer in the following ways:

Loss of income
Inability to make products as desired or expected
Inability to fill the orders of your clients
Loss of business partnerships
Financial and emotional burdens

Our experience helping our clients fight for compensation when they do not receive the goods they are owed has been invaluable, and we would like to do the same for you.


Inadequate quality of goods — No business can truly stand on its own. As a business leader, you often must rely upon the goods and services of other companies to carry out the functions of your own enterprise. When the goods that you obtain are of a poor quality that would compromise your own operations and productions, the financial cost to you can be tremendous. Fortunately, you may be able to seek to address this grievance through the legal system.
If you have received goods that have not met the quality you expected and agreed to with your vendor, it is imperative you seek adequate compensation for the damage done. Contact us to learn more about your legal rights and options today.

The True Cost of Poor Quality Products — There are many ways in which your company can be negatively impacted by the delivery of goods of inadequate quality. These include the following:

Not being able to complete the orders of your clients
Needing to find a new provider, taking time from your busy schedule that should be used elsewhere
Loss of income and professional time
Manufacturing with the goods and releasing low quality goods into the homes of your consumers if you were unaware of the flaws, making you susceptible to lawsuits and legal action

Failure to honor agreements — Because of the frequency of business interactions, it is likely that business leaders will not always have formalized contracts for the agreements they make. This can be frustrating when the party you have made an agreement with fails to uphold their end of the bargain.
If you have been involved in failed business communication, including an agreement between two parties that may not have been properly honored, we would like to help. We will fight for your rights and interests against those trying to back out on a business agreement.

Forms of Failing to Honor Agreements — As knowledgeable business litigation attorneys, we, have many years experience supporting those involved in difficult business transactions. We can use this knowledge to assist clients who have experienced or been accused of participating in the following:

Not upholding a verbal agreement
Not properly abiding by the details of a business agreement
Failing to deliver goods or delivering goods other than the ones agreed upon
Not fulfilling an agreement in a timely manner

Any of the above experiences can negatively impact your company. When this happens, it is imperative that those responsible are held accountable for their actions.

Other areas of Potential Business Litigation:

Litigation regarding business assets
Shareholder lawsuits
Employment disputes
Trade secrets litigation
Construction disputes
Other litigation relating to any aspect of business law, corporate law, or contract law